McLaren Model Brochures

Jupiter drivers looking to learn more about the aspects and features of the McLaren model line should explore our handy McLaren brochures below. Including our McLaren 570S Coupe brochure, our McLaren 570S GT brochure, our McLaren 570S Spider brochure, and our McLaren 720S brochure, you'll have all the specifics you need to compare each McLaren model and decide which is best for your needs. Read on and once you've found the McLaren that is right for you, fill out a pre-approval and contact us to schedule a test drive.
Production Models
McLaren 720S Brochure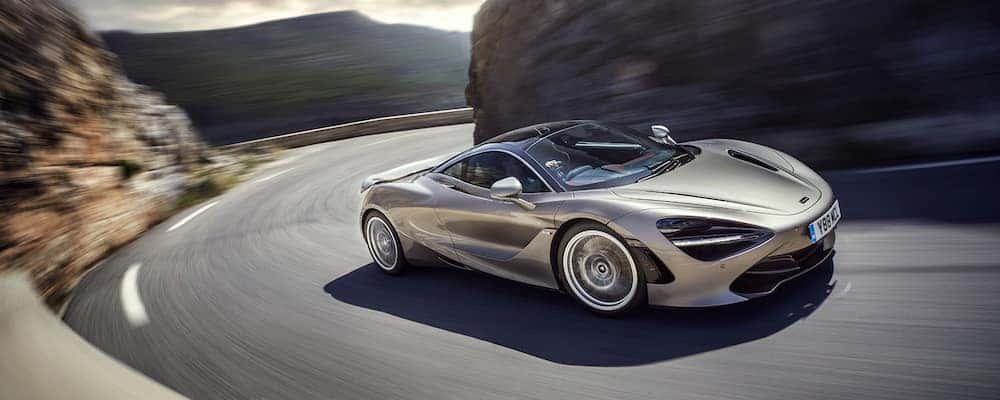 Like the McLaren 570S, the McLaren 720S features a retractable rooftop but adds on a 4.0L V8 engine that gets an astonishing 720PS and 770Nm of torque. The engine is placed as low to the ground as possible to increase the model's handling and open luggage room. Read the McLaren 720S brochure below for more details:
McLaren Artura Brochure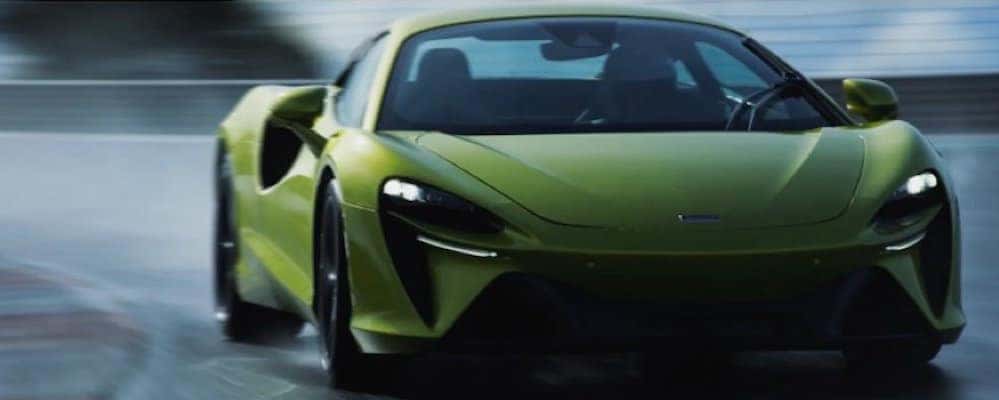 With Artura, McLaren started with a clean sheet. The McLaren Carbon Fibre Lightweight Architecture (MCLA) at its core is all-new, as is the high-performance Hybrid powertrain. The brand's relentless pursuit of lightness reaches another level. Aerodynamic efficiency is more advanced than ever, helping to shape a minimal, beautiful new design.
McLaren GT Brochure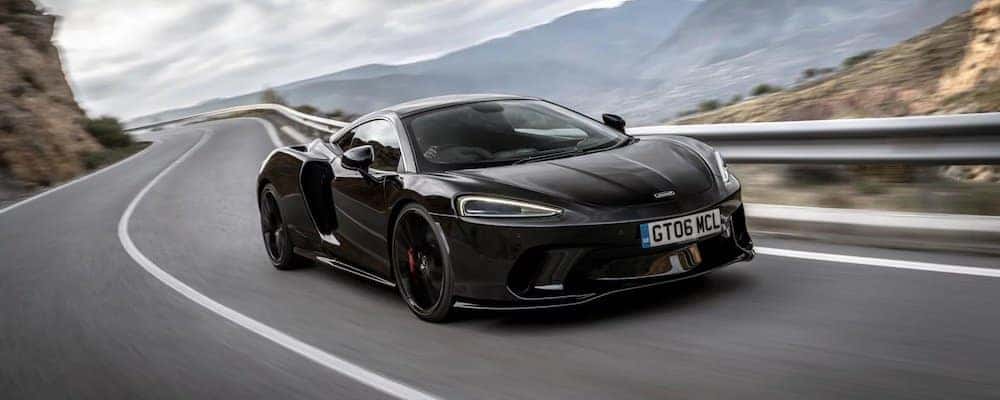 The new superlight GT reimagines the breed, and the results are extraordinary. The GT is strikingly beautiful and engineered for continent-crossing capability, with an engaging yet comfortable ride and generous luggage space. Explore our McLaren GT brochure below:
Legacy Models
McLaren 570S Coupe Brochure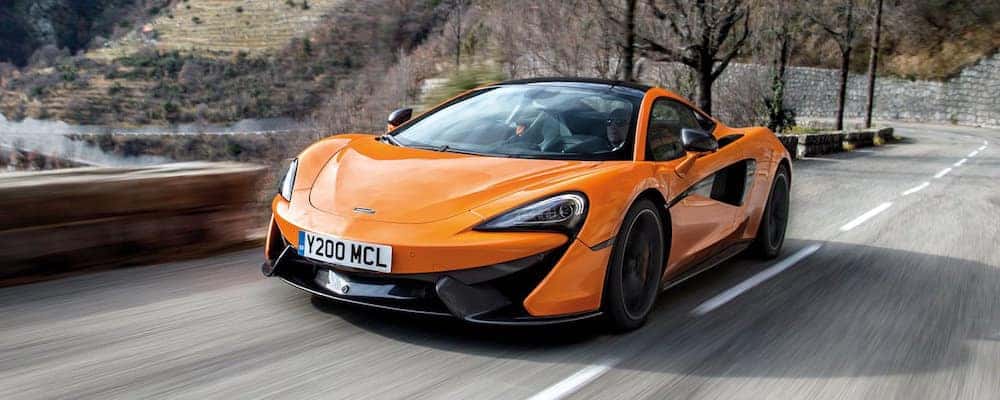 With a carbon-fiber monocoque chassis, the McLaren 570S Coupe power-to-weight ratio utilizes all the finest materials and a perfected design to make your model as light as it is powerful. Step inside the cockpit to explore the Active Dynamic Panel that allows you to fine-tune the handling and torque balance of your 570S to perfectly fit the type of driving you're doing, be that a joyride on the roads of Wellington or a few rounds on the track. Explore our McLaren 570S Coupe brochure below!
McLaren 570S GT Brochure


Pair the monocoque chassis of the 570S Coupe with a V8 engine, and you have the class-leading power-to-weight ratio of the McLaren 570S GT. From the side skirts to the rear diffuser, every inch of the 570S GT is a master-class in aerodynamics. With 220 liters of luggage space in such a light, finely honed vehicle, the 570S GT features small, miraculous feats of design throughout. Explore our McLaren 570S GT brochure below for a closer look.
McLaren 570S Spider Brochure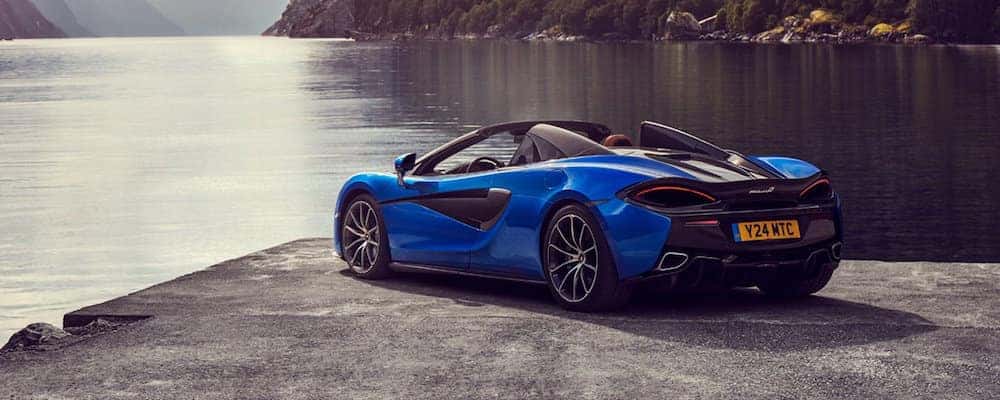 Pair the power of a 3.8L twin-turbocharged V8 engine and the McLaren lightweight architectural design philosophy with dihedral doors and a two-piece roof that can open and close in just 15 seconds, and you have the McLaren 570S Spider: a convertible for your Sunday joyride that you can turn into a track-ready hardtop on a dime. Explore our McLaren 570S Spider brochure below:
 Questions About the Info in Our McLaren Brochures?
If Boca Raton drivers have further questions about any of the features listed in our McLaren Brochures, don't hesitate to call us at 877-991-4561. We look forward to showing you everything your next McLaren is capable of. Don't forget to explore our new vehicle specials while you're here!
Learn More About Our Models
On August 5th, the McLaren Formula 1 Team notified Daniel Ricciardo that, for the 2023 season, he will be replaced by the Australian Formula 2 champion, Oscar Piastri. Piastri is a renowned up-and-comer who's made a name for himself as a rising star on the F2 Alpine team. Learn more about the team's decision below….

Are you considering a McLaren super coupe near Jupiter? If so, your first question is probably going to be, "How much does the 2022 McLaren 765LT cost?" The price of the 2022 McLaren 765LT starts at $358,000 MSRP, and the price of the 2022 McLaren 765LT Spider starts at $382,500 MSRP. That said, McLaren prides itself as a…

Though the McLaren 720S is most famous for its athletic performance and chassis design, Wellington drivers can expect the cockpit to be every bit has inspired. Take a moment to review the highlights of the 2022 McLaren 720S design for the cabin, including the 2022 McLaren 720S seating capacity, 2022 McLaren 720S dimensions, and…