How Fast is the 2022 McLaren 720S 0-60 MPH Time?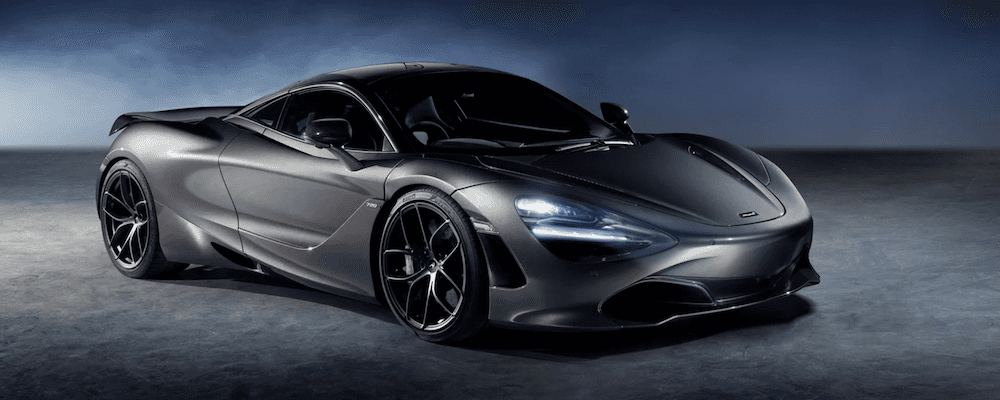 Featherlight and furiously fast, the 2022 McLaren 720S Coupe offers Jupiter drivers peerless thrilling performance. Take a moment to learn about how fast a 2022 McLaren 720S can go, from the 2022 McLaren 720S top speed to the 2022 McLaren 720S acceleration time. Once you're done reading, apply for financing and contact McLaren Palm Beach to inquire about the 2022 McLaren 720S at our West Palm Beach showroom!
How Fast Can the 2022 McLaren 720S Coupe Go?
The 2022 McLaren 720S offers Wellington drivers an M840T V8 engine with twin electrically-actuated twin scroll turbochargers. Pair this riveting powertrain with a sprightly frame with a curb weight of just 3,139 pounds, and you have one of the swiftest coupes on the market. Review the 2022 McLaren 720S 0-60 MPH time, and other key specs, below:
2022 McLaren 720S Acceleration Time: 2.8 seconds (0-60 MPH)
2022 McLaren 720S Top Speed: 212 MPH
2022 McLaren 720S Horsepower: 710 hp
2022 McLaren 720S Torque: 568 lb-ft
More 2022 McLaren 720S Performance Highlights
Along with supercar performance, the 720S comes equipped with cutting-edge performance technologies that optimize handling and so much more. Highlights can include:
Twin Exit Stainless Steel Exhaust System with Sandblasted Finishers
7-Speed + Reverse Seamless Shift Gearbox (SSG)
3x powertrain modes (Comfort, Sport, Track)
Twin Multi-Plate Clutches
Open Differential
McLaren Brake Steer
Launch Control
Adaptive Damping
Proactive Chassis Control ll
Carbon Ceramic Brakes with 6-Piston Forged Aluminium Calipers Front and 4-Piston Forged Aluminium Calipers Rear
Brake Calipers: Black with White Printed McLaren Logo
Anti-Lock Braking System
Variable Drift Control (VDC)
Hill Hold Assist
Electronic Stability Control (ESC) with Dynamic Mode
Pirelli P Zero™ Tyres
Active Rear Spoiler with Air Brake and Automatic Drag Reduction System (DRS)
Visual Carbon Fibre Monocage ll
Front Air Intakes
Dark Palladium Front Splitter
Rear Aero Bridge
Rear Bumper Lower
Body Colour Bonnet, Fenders and Bumpers
McLaren Track Telemetry (MTT) with Lap Time Function & Three Cameras (+0.3kg)
Diffuser
And much more!
Inquire About the 2022 McLaren 720S in West Palm Beach
You've read about the 2022 McLaren 720S acceleration time and 2022 McLaren 720S top speed and know how fast a new McLaren 720S can go. If you'd like to further discuss your options or have more questions about the 2022 McLaren 720S 0-60 MPH time, call McLaren Palm Beach at 561-556-5454!
More from McLaren Palm Beach
The new McLaren Artura is sure to be noticed in any West Palm Beach neighborhood. But not to be overlooked is the 2023 McLaren Artura interior. The 2023 McLaren Artura cockpit is adorned with incredibly attractive color options and premium upholstery. The 2023 McLaren Artura interior features are abundant and state of the art. Let's take…

It's the lightest and most powerful series-production car ever made. It's the next level in the supercar world. It's the 2024 McLaren 750S, ready for you to order at McLaren Palm Beach. Find out how much the 2024 McLaren 750S costs, along with the mind-blowing specs of this work of art that will blow away the competition…

The McLaren Artura is a supercar that truly stands out on the roads around Jupiter and Wellington. Suffice to say, the 2023 McLaren Artura is sure to turn some heads on your rides in and around West Palm Beach. At the same time, something that'll make your vehicle stand out are the 2023 McLaren Artura color options….