McLaren GT, just how good is it?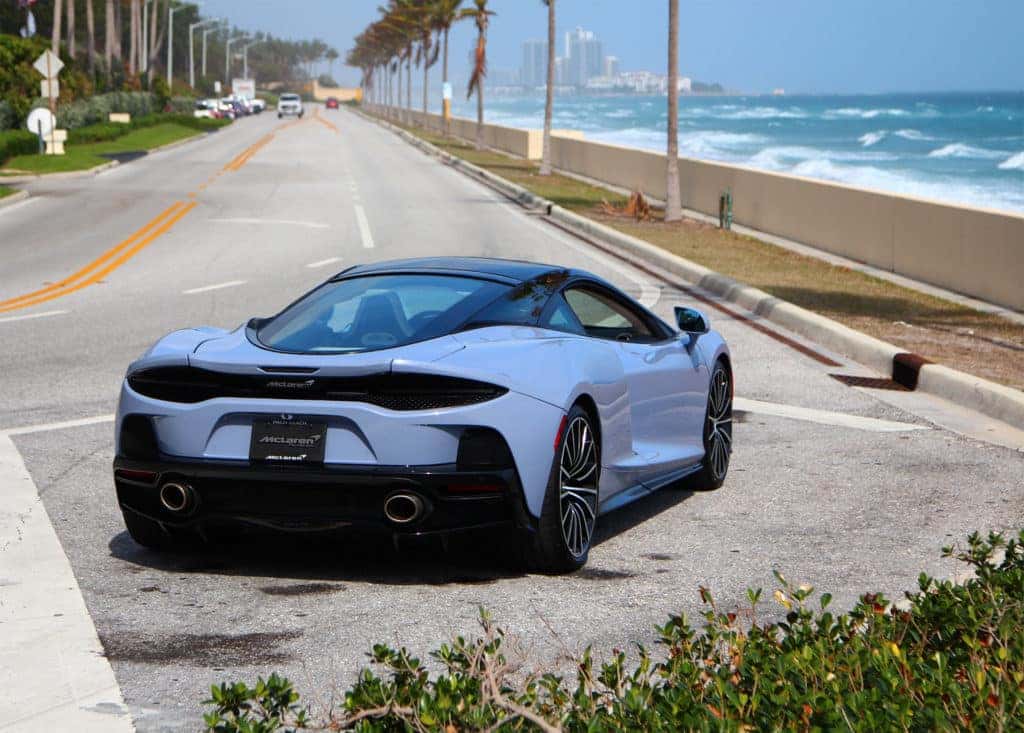 Well, here we are all returning to our daily routine after spending some time at home. Whether it was working from home or becoming at-home educators to our kids, if you're like me, you also spent a little too much time burning up the internet highway, where one can watch unlimited supercar videos. While my inner automotive enthusiast is ready to hit the roads again, I can admit that the slowdown afforded valuable moments with family, time to reflect and be grateful. I am also proud to say I took some time to hone my skills as an outdoor chef. Gordon Ramsey might have competition in the next 15 years!
Before our "new normal" took hold, I was lucky enough to spend time in the new 2020 Mclaren GT. As you know, in Florida, we benefit from those long and straight roads, now quieter than usual. So, what better time to grab the keys and go for a drive! Off to Okeechobee for a good lunch at the private residences at Pine Creek it is! A little while into my road trip, I had to smile; I love this new addition to the brand! GT's two-inch higher profile, elongated fastback design, and fighter jet side intakes make its supercar competence supremely known upon first glance. GT's rear axle geometry, fixed rear wing, and rear diffuser ensure confidence, poise, and precision the moment you hit the peddle.
A GT also turns your ride into an adventure. You can fit a set of golf clubs or luggage in the rear cargo area accessed by a remote powered tailgate. The sumptuous cabin draped in supple Premium Nappa leather transforms every touch into an ultra-luxury experience. The magical electrochromic sunroof keeps you comfortable, whether it's sun or stars you're chasing, and the Bowers and Wilkins audio will provide the soundtrack. Grab your favorite cruising companion, turn on your favorite jam, and drive!
Undoubtedly, GT's best feature is it's 612hp 4.0 Liter V8 (thanks to the 720s), and it's placement. McLaren's mid-mounted engine race-bred approach provides the perfect balance of force and agility; comfort and speed. The performance can be tuned to deliver a smooth ride or kill it on the track. The MonoCell II-T carbon fibre provides maximum strength and minimum weight, poise, and incredible safety. Mclaren doesn't compromise, making their take on the GT segment remarkable. This GT means serious business.
-Rene Batlle
Mclaren Palm Beach Brand Manager
855-MY-McLaren