McLaren Lightweight Vehicle Architecture Preview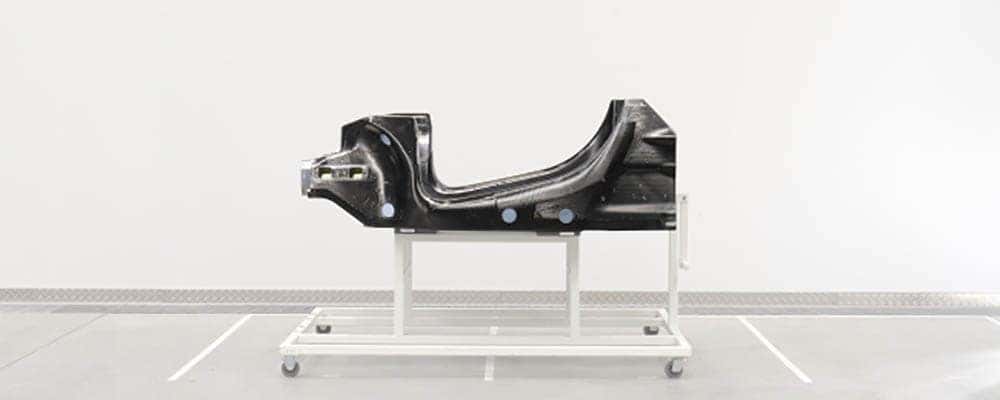 CEO of McLaren Automotive, Mike Flewitt, has confirmed that McLaren is planning an overhaul of its design ethos. Jupiter drivers can expect the brand to take lightweight McLaren engineering a step further in the next generation of McLaren vehicles. Read on to learn more about what changes McLaren Lightweight Vehicle Architecture will implement.
What to Expect: The Big Picture
What should Wellington drivers anticipate? McLaren Lightweight Vehicle Architecture will focus on adapting the already lightweight chassis of McLaren vehicles to better accommodate hybrid powertrains. This new McLaren engineering will allow fully electric McLaren models to be so lightweight that they'll achieve unheard of acceleration and speed in the electric supercar segment. The first hybrid supercar to be designed with the updated McLaren Lightweight Vehicle Architecture will be released in 2021.
What to Expect: The Specifics
In 2018, McLaren opened up a $50 million dollar McLaren Composites Technology Centre near Sheffield to focus on revolutionizing their chassis design, once again. This new McLaren engineering introduces completely original processes to strip unneeded mass out of already light carbon to reduce more weight.
Essentially, hundreds of pieces of carbon cloth will be used for each chassis. The size, shape, and placement of those pieces will be analyzed by a new computer software, and then arranged into a perfectly optimized 2D blueprint. This blueprint with perfect the strength and weight of the design, bearing in mind the highly calculated arrangement of the carbon cloths.
Next comes productions. These blueprints will direct a resin transfer molding process similar to 3D printing over and around the model's mechanical components as they're being clamped together. As the model is physically rendered from the software's design, the materials are under the pressure of a weight equivalent to 100 doubledecker buses to ensure that the design is as compressed as possible to further ensure that there is no excess weight.
The Background
McLaren vehicles are already incredibly lightweight and the brand has been at the vanguard of carbon design for decades. In 1981, McLaren introduced a carbon fibre chassis for Formula 1 with the McLaren MP4/1. In 1993, they developed the F1 road car, and every model has included a lightweight carbon chassis since. Their dedication to feather-light design put them in the position to release the first hybrid supercar, the McLaren P1.
Needless to say, this brand has dedicated itself for decades to creating more efficient supercars. It makes sense that they would be the brand to discover new ways of stripping excess mass away from already light materials.
Stay Tuned for More Updates With McLaren Palm Beach
Palm Beach Gardens drivers who are curious to learn more about the design philosophy of McLaren Lightweight Architecture, can get in touch with us by calling 888-761-1840. If you want to know more about the electric Mclaren vehicles that will implement the new chassis in 2021, return to this page for future updates. In the meantime, be sure to check out our McLaren information guides for more brand updates about programs like the new McLaren concierge service.
Recent News From McLaren Palm Beach
The new McLaren Artura is sure to be noticed in any West Palm Beach neighborhood. But not to be overlooked is the 2023 McLaren Artura interior. The 2023 McLaren Artura cockpit is adorned with incredibly attractive color options and premium upholstery. The 2023 McLaren Artura interior features are abundant and state of the art. Let's take…

It's the lightest and most powerful series-production car ever made. It's the next level in the supercar world. It's the 2024 McLaren 750S, ready for you to order at McLaren Palm Beach. Find out how much the 2024 McLaren 750S costs, along with the mind-blowing specs of this work of art that will blow away the competition…

The McLaren Artura is a supercar that truly stands out on the roads around Jupiter and Wellington. Suffice to say, the 2023 McLaren Artura is sure to turn some heads on your rides in and around West Palm Beach. At the same time, something that'll make your vehicle stand out are the 2023 McLaren Artura color options….