How Fast is the 2021 McLaren 720S 0-60 MPH Time?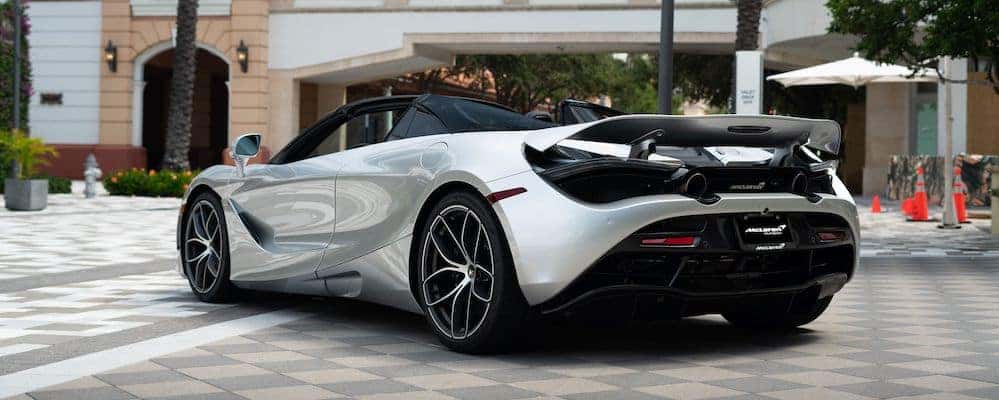 How fast is a McLaren 720S? The 2021 McLaren 720S 0-60 mph time is just 2.9 seconds on Jupiter streets with a top speed of 212 mph. You'll be hard-pressed to find a more riveting model on the market. Read on for a break-down of its engine specs and performance features. We'll also cover its sibling model, the McLaren 720S Spider. Then, once you're done reading about how fast the 720S is, experience that speed with a test drive at McLaren Palm Beach. Fill out a pre-approval and contact us to take the next step!
2021 McLaren 720S Engine Specs
Now that you know how fast a McLaren 720S is, it's time to look at the components that snag the ultra-light McLaren 720S its blistering top speed of 212 mph and acceleration times that blur the limits of natural law. The McLaren 720S offers Wellington drivers a 4.0L twin-turbo V8 engine that produces 710 bhp and 568 lb-ft of torque. Pair those historic engine specs with your McLaren model's ultra lightweight carbon fiber chassis, and you've got furious performance.
2021 McLaren 720S Spider Engine Specs
The 2021 McLaren 720S Spider features the same engine and is reported to have identical performance specs to the McLaren 720S coupe. What are the main differences between these two models? The Spider features dihedral doors and a retractable rooftop. Some automotive journalists report that the slight body-style changes to the exterior of the Spider have resulted in an ever-so-slightly smoother ride, but the overwhelming sentiment is that both models deliver virtually identical performance.
Experience the Speed of a McLaren 720S or 720S Spider in McLaren Palm Beach
The best way for Boca Raton drivers to understand how fast a McLaren 720S is, or how fast a McLaren 720S Spider is for that matter, is to call McLaren Palm Beach at 561-556-5454 and book a test drive. Experiencing the thrill of the McLaren 720S 0-60 mph time is one for the books. If you have other questions about McLaren models, features, or programs, be sure to explore our McLaren research guides for articles about 0-60 mph times for the whole McLaren lineup and more!
More About McLaren 720S Features
The McLaren 720S is a stunning supercar with a head-turning exterior and adrenaline-surging performance, but how does it feel in the driver's seat? The 2021 McLaren 720S interior showcases exceptional craftsmanship and cutting-edge technology, and you won't want to miss this legendary model at McLaren Palm Beach. Get a sneak peek at everything from the McLaren 720S…

How fast is a McLaren 720S? The 2021 McLaren 720S 0-60 mph time is just 2.9 seconds on Jupiter streets with a top speed of 212 mph. You'll be hard-pressed to find a more riveting model on the market. Read on for a break-down of its engine specs and performance features. We'll also cover its…

Jupiter drivers looking into the McLaren 720S paint colors or McLaren 720S Spider paint colors will have plenty of options. Read on for a thorough breakdown of both the exterior and interior options available to you. Then fill out a pre-approval and contact McLaren Palm Beach to see the McLaren 720S colors and McLaren 720S Spider colors…