McLaren Launches 2022 Formula 1 Car, the MCL36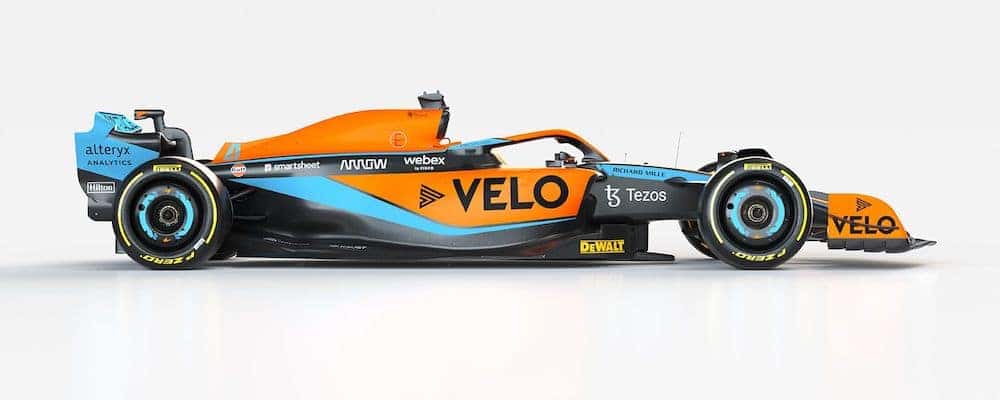 The McLaren MCL36 was designed by James Key to compete as the McLaren F1 car in the 2022 Formula One World Championship. While technically built to race in 2021, the MCL36 wasn't quite in compliance with F1 regulations, but as of its debut on February 11, 2022, the McLaren MCL36 has proven itself a true McLaren F1 car and formidable opponent. Let's take a look at how it has fared in the tests leading up to the first F1 rounds in March. Then, if you'd like a taste of McLaren engineering, reach out to McLaren Palm Beach to test drive the latest McLaren lineup in West Palm Beach.
McLaren F1 Car Tests in Spain
As of this writing, the McLaren MCL36 just wrapped its first round of tests in Spain. On day one, McLaren F1 driver, Lando Norris, set the fastest overall time in the Barcelona pre-session. There simply aren't better omens for what's to come. McLaren driver Daniel Ricciardo placed third in the pre-sessions on February 24, delivering another strong performance. As for the third day, we have no concrete information as of this writing. We'd like to point out to Wellington drivers, however, to the above as evidence that the McLaren MCL36 is already a benchmark in McLaren history, as well as in F1!
2022 McLaren MCL36 Highlights
The McLaren MCL36 is incredibly lightweight with intense performance specs, thanks to an engine and motor combo that was designed in collaboration with Mercedes-AMG®. There simply aren't commercially available racecars near Boca Raton that are this light and this powerful. Let's take a look at some of the McLaren F1 cars' astonishing specs and performance features:
0-62 mph time of 1.7 seconds
980 hp
Top speed of 223 mph
Carbon fiber composite
8-speed + 1 reverse sequential seamless semi-automatic transmission operated via paddle shifters with limited slip epicyclic differential
Lithium-ion battery
1,753 lbs weight (including driver)
6 piston calipers, carbon ventilated discs/pads
Electro-hydraulically operated, carbon multi-plate
1.6 L (98 cu in) direct injection V6 turbocharged engine limited to 15,000 RPM in a mid-mounted, rear-wheel drive layout
Mercedes-AMG® electric motor
Carbon fiber and steel pullrod suspension legs and elements operating inboard torsion bar and damper system
Have Questions About the McLaren F1 Car?
Now that you've read about the McLaren MCL36, if you have questions about McLaren F1 racing, don't hesitate to call McLaren Palm Beach at 855-696-2527. While the McLaren MCL36 isn't street legal or available to the public, we urge you to test drive the latest lineup of McLaren vehicles, which are lighter, faster, more efficient and sharper-handling than ever. While you're here, explore our new vehicle specials, or get to know the McLaren F1 racing team.
Recent News From McLaren Palm Beach
Though the McLaren 720S is most famous for its athletic performance and chassis design, Wellington drivers can expect the cockpit to be every bit has inspired. Take a moment to review the highlights of the 2022 McLaren 720S design for the cabin, including the 2022 McLaren 720S seating capacity, 2022 McLaren 720S dimensions, and…

McLaren offers Jupiter drivers an unusual amount of freedom when it comes to customizing the 2022 McLaren Artura. Hypothetically, you could work directly with a McLaren factory and customize your car from the bottom up. If that sounds stressful, there are six 2022 McLaren Artura packages to choose from, each of which includes a number…

The 2022 McLaren Artura offers Jupiter drivers hypercar performance with exceptional fuel economy numbers, thanks to a plug-in hybrid powertrain. In fact, the McLaren features a dedicated EV mode. Take a moment to learn about what the critics have to say about this hypercar benchmark in their 2022 McLaren Artura reviews. Then, fill out a…