2022 McLaren Artura Reviews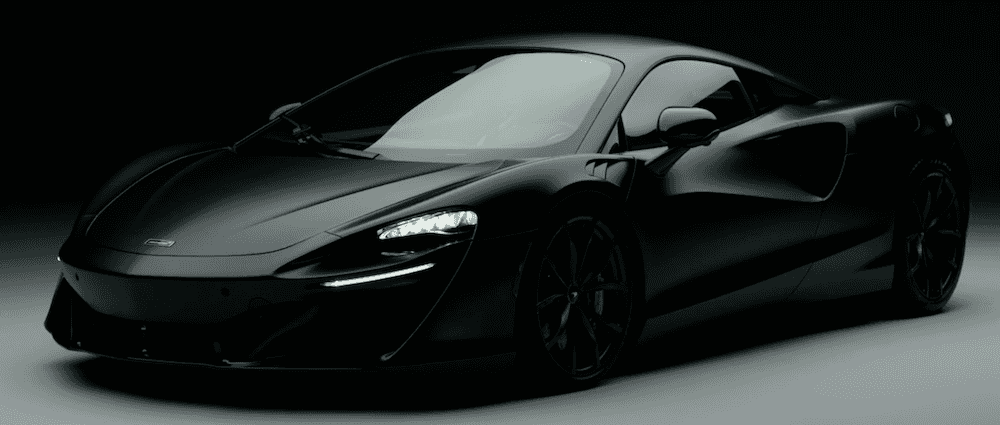 The 2022 McLaren Artura offers Jupiter drivers hypercar performance with exceptional fuel economy numbers, thanks to a plug-in hybrid powertrain. In fact, the McLaren features a dedicated EV mode. Take a moment to learn about what the critics have to say about this hypercar benchmark in their 2022 McLaren Artura reviews. Then, fill out a preapproval and get in touch with McLaren Palm Beach to make an inquiry and begin custom ordering your Artura in West Palm Beach!
What Are the Critics Saying About the McLaren Artura?
There aren't many hypercars that feature racecar performance specs on a plug-in hybrid powertrain, so critics have treated the Artura like something of a revolution in its class. Take a moment to read a few excerpts from some major 2022 McLaren Artura reviews:
Edmunds.com: "The dips and crests, the nature of the surface itself, and most of all the proportion of available tire grip that you have used: All that info and sensation is fed back in abundance. It makes the car super-engaging even at normal road speeds and imparts huge confidence when you're at max track-speed effort."
EVO.CO.UK: "Performance itself borders on the outrageous. No matter the road speed or gear selected, the Artura really does get going and the acceleration just keeps coming. The brakes have a longer travel pedal than, say, a Lamborghini or Ferrari, but they feel optimised for left-foot braking and stay very consistent on the road; I really like the set-up."
Car and Driver: "Inside, the Artura largely demonstrates McLaren's function-before-fashion approach. However, the cabin is dressed up with snazzier materials, such as leather and microsuede. There's also less visible carbon fiber than is typical on other models. Still, the company is known for its minimalist cabin designs that limit the presence of physical switchgear and include steering wheels that are free of buttons and the Artura is no exception."
TopGear: "The biggest point of differentiation is the McLaren's carbon chassis tub. It's brand new, now produced internally at McLaren's new MCTC (McLaren Composites Technology Centre) in Sheffield. It weighs just 82kg, boasts greatly increased strength and rigidity and contributes significantly to the Artura's 100kg weight advantage. 1,498kg (DIN, the dry weight is 1,395kg, against the aluminium chassis'd Ferrari's 1,470kg) is impressive for a plug-in hybrid supercar."
2022 McLaren Artura Highlights
As you might have gathered, the Artura serves up an exceptional package with many highlights. Some of the standout specs and features of the Artura include:
205 MPH top speed
664 BHP
527 lb-ft of torque
Up to 39 MPGe in hybrid mode
McLaren Carbon Fibre Lightweight Architecture (MCLA) with Superformed Aluminium body panels
And much more!
Inquire About the 2022 McLaren Artura in West Palm Beach
Now that you've read some choice cuts from the 2022 McLaren Artura reviews and learned about some Artura highlights, call McLaren Palm Beach at 855-696-2527 to make an inquiry. We can guide you through every step of building and custom ordering your next Artura near Wellington and answer any of your questions. In the meantime, take a moment to read our comparison between the 2022 McLaren Artura vs. the McLaren GT!
More from McLaren Palm Beach
Are you considering a McLaren super coupe near Jupiter? If so, your first question is probably going to be, "How much does the 2022 McLaren 765LT cost?" The price of the 2022 McLaren 765LT starts at $358,000 MSRP, and the price of the 2022 McLaren 765LT Spider starts at $382,500 MSRP. That said, McLaren prides itself as a…

Though the McLaren 720S is most famous for its athletic performance and chassis design, Wellington drivers can expect the cockpit to be every bit has inspired. Take a moment to review the highlights of the 2022 McLaren 720S design for the cabin, including the 2022 McLaren 720S seating capacity, 2022 McLaren 720S dimensions, and…

McLaren offers Jupiter drivers an unusual amount of freedom when it comes to customizing the 2022 McLaren Artura. Hypothetically, you could work directly with a McLaren factory and customize your car from the bottom up. If that sounds stressful, there are six 2022 McLaren Artura packages to choose from, each of which includes a number…