2022 McLaren Artura Price: How Much Does This Supercar Cost?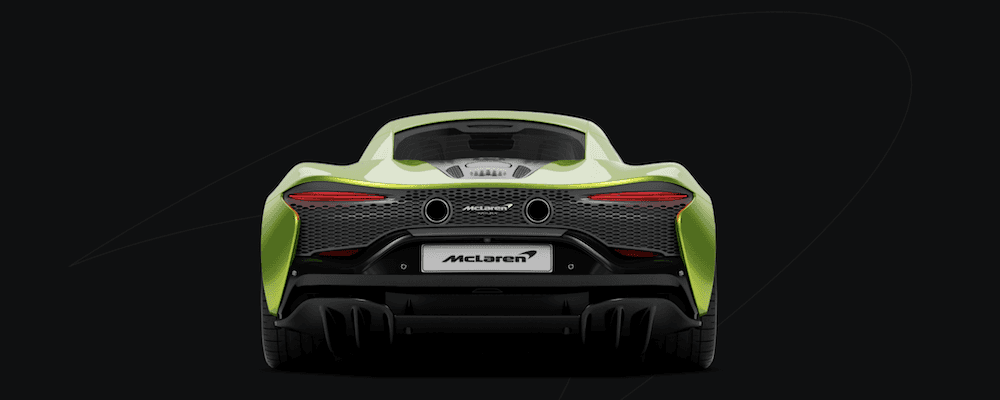 How much does the McLaren Artura cost? The price of the McLaren Artura starts at $237,500 MSRP. In fact, you can order it now and have it delivered to your West Palm Beach home later this year. Read on to learn about the highlight features and engine specs available on the 2022 Artura, and then call McLaren Palm Beach at 855-696-2527 to place your order!
2022 McLaren Artura Engine Specs
Now that you know how much a McLaren Artura costs, let's take a look at what you get for the price of the 2022 McLaren Artura: this hybrid supercar's exceptional performance! Wellington drivers can expect a twin-turbo V6 that's paired with a battery-electric motor. Together, they generate 671 hp and 531 lb-ft of torque. Thanks to these exceptional engine specs, the McLaren Artura can go from 0-60 mph in just 3 seconds and reach a top speed of 205 mph. All the while, it achieves 50 mpg on the highway. Did we mention that the McLaren Artura also features 19 miles of purely electric range?
2022 McLaren Artura Design Elements
One of the ways that the colorful Artura is able to achieve such strong fuel economy numbers and nimble acceleration is thanks to its carbon fibre design. At just 3,075 pounds, the McLaren Artura uses the lightest materials available and was engineered using McLaren Lightweight Vehicle Architecture practices that rely on computer imaging to calculate the lightest possible design for a supercar.
2022 McLaren Artura Interior
With 6 cubic feet of trunk space (which is a lot for a supercar), power-adjustable seats, and leather/microsuede touches throughout the cabin, the 2022 McLaren Artura is an especially comfortable racecar. Some of our favorite standard and available amenities include:
8-inch touchscreen
SiriusXM Satellite Radio
Built-in navigation
Bluetooth connectivity
Surround sound stereo system
Adaptive Cruise Control
Automatic High-beams
Road sign Recognition
And more!
Price Your 2022 McLaren Artura & Place Your Order Today
Now that you've read about the 2022 McLaren Artura price, and you know how much a McLaren Artura costs, if you're ready to order yours, simply contact McLaren Palm Beach! In the meantime, take a moment to compare the McLaren Artura to the Ferrari F8 Tributo, the Lamborghini Huracán Evo, and the Maserati MC20! We can't wait to show you how much the 2022 McLaren Artura has to offer for the price!
More About McLaren Artura Features